Scientists Spotted New Rare Galaxy Over 359 Million Light Years Away
Scientists Spotted New Rare Galaxy Over 359 Million Light Years Away
For the first time, scientists observed a rare galaxy with two outer rings surrounding a red core. It locates about 359 million light years away from the Earth. Scientists named the new galaxy as PGC 1000714 and said that it belongs to Hoag-type galaxies.
Burcin Mutlu-Pakdil, a student at University of Minnesota said, "Less than 0.1% of all observed galaxies are Hoag-type galaxies."
Hoag-type galaxies have round cores surrounded by circular ring. Till now, scientists observed many galaxies which have disc-shape similar to our Milky-way galaxy. Researches also collected multi-waveband images of the galaxy to determine the ages of outer ring and central body of galaxy.
Took the Images of the Galaxy :
Researchers found a blue outer ring of 0.14 billion years age and a red central core of 5.5 billion years. But, they didn't find any evidence about the second inner ring around central core.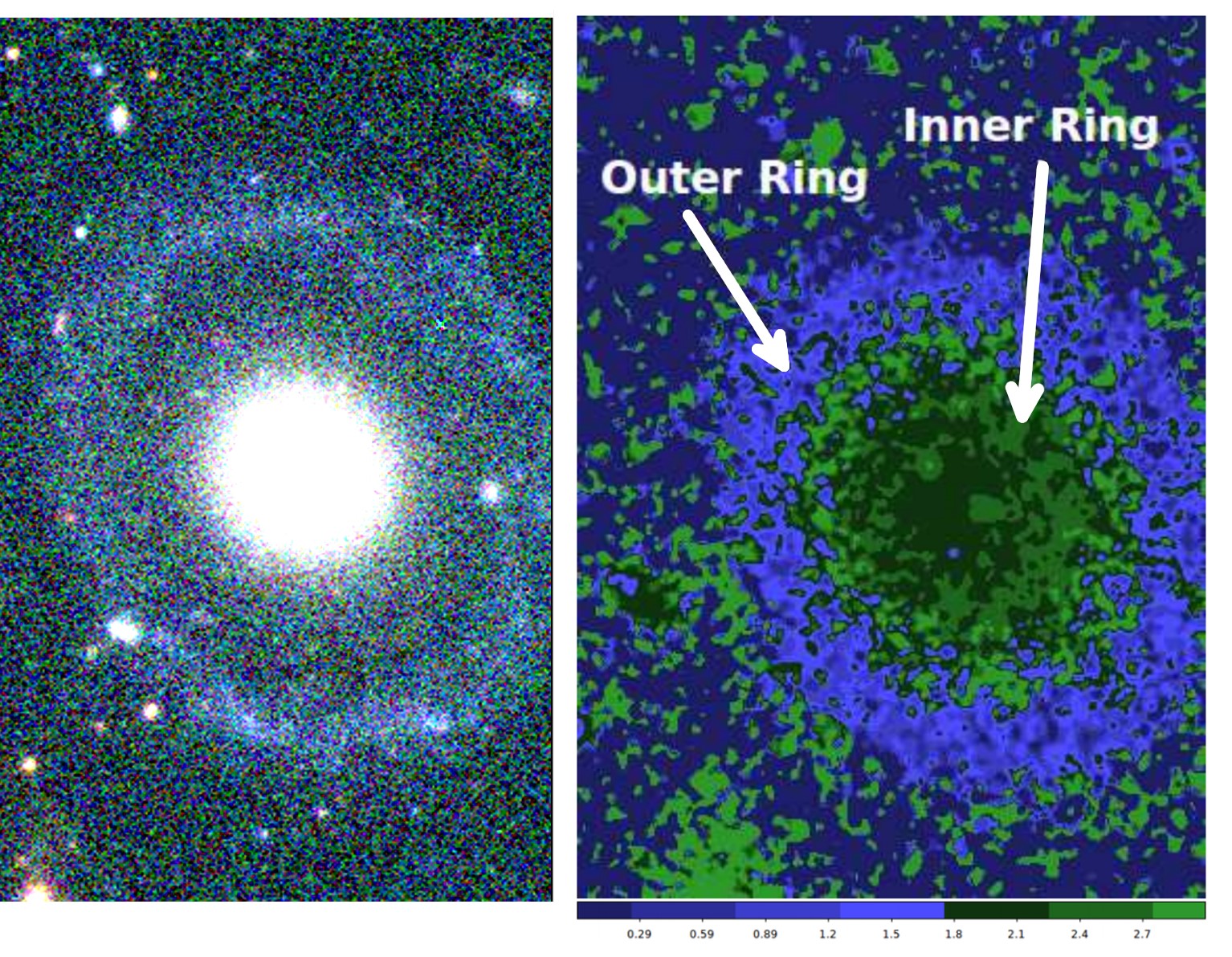 Patrick Treuthardt, an astrophysicist at North Carolin Museum of Natural Sciences said, "we've observed galaxies with a blue ring around a central red body before, the most well-known of these is Hoag's object. However, the unique feature of this galaxy is what appears to be an older diffuse red inner ring."
Mutlu-Pakdil said, "the different colors of the inner and outer ring suggest that this galaxy has experienced two different formation periods."
"From these initial single snapshots in time, it's impossible to know how the rings of this particular galaxy were formed," she added.